Opened in 1973, Hershey's Chocolate World has been entertaining folks for over 35 years now. Originally built as a replacement for the actual plant tour, which became too overwhelming for the factory, the chocolate tour allows you to experience firsthand all that is needed to make the delicious chocolate from the begining stages of cocoa beans, to the finished product rolling off the line.
The tour has gone through numerous changes throughout its years, including a $4.5 million update in 1988 with a robot as your host. The last change occurred in 2006 when several scenes were replaced with singing animatronic cows. Today there are still parts of the ride that have changed very little.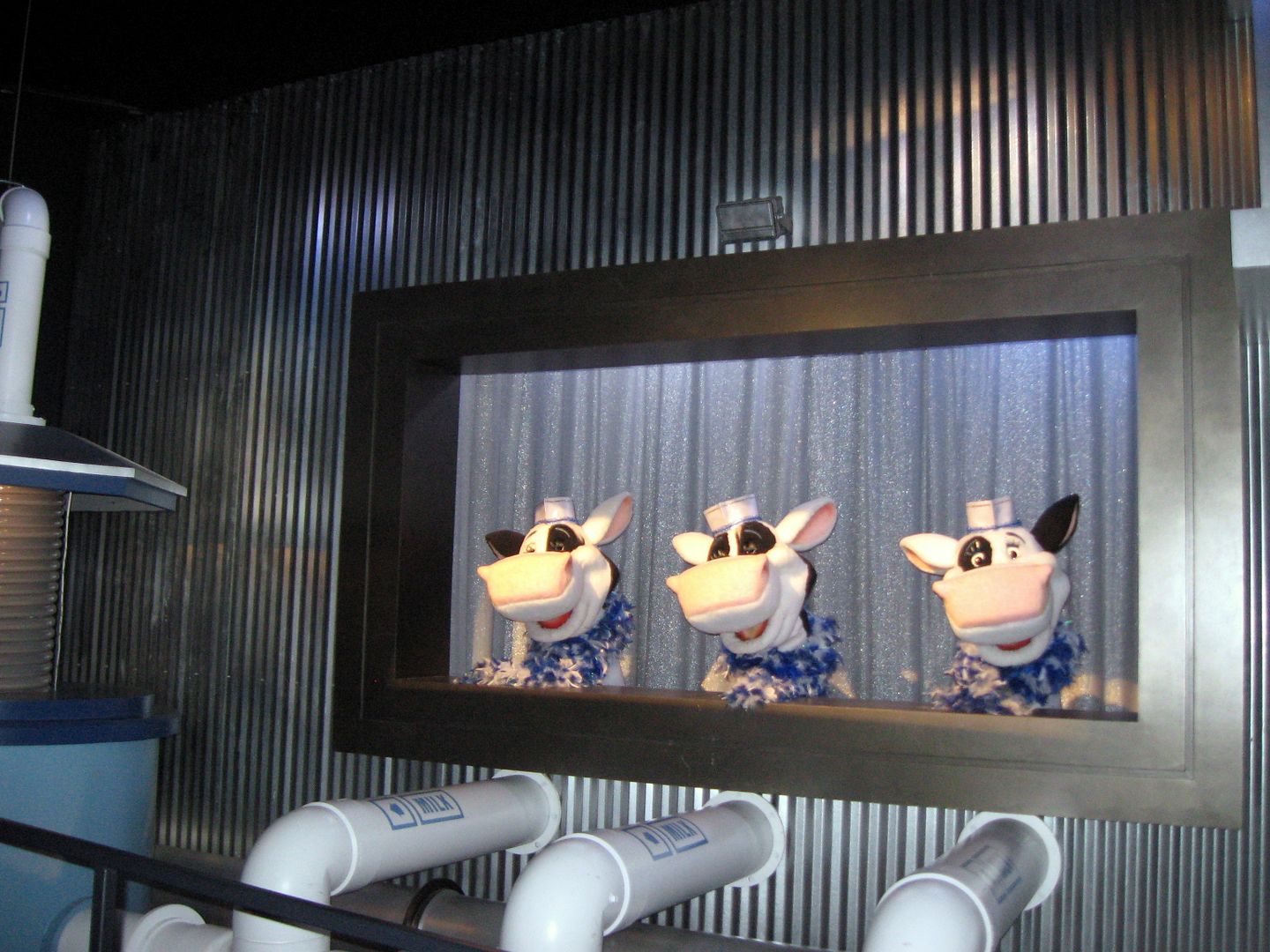 One of the best things about the Chocolate Tour is it's absolutely free. Let's hope Hershey continues on with this tradition and gives many more families the chance to experience this musical ride in Chocolatetown U.S.A.